The 1997 - 1998 New Mexico High School Supercomputing Challenge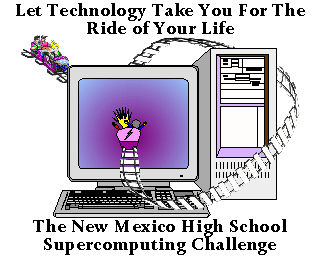 The teachers began the year at the Summer Teacher Training Session in Socorro, NM.
For the first year, Challenge abstracts were submitted as HTML. Here are the abstracts.
These are the classes that were taught at the 1997 Kick-Off Conference.
Another first -- the interim reports were also submitted as HTML. Here is the collection of interim reports.
Here are the 1998 regional hotshots.
Here are the entries in the second annual HTML Final Reports.
Take a look at Awards Day, 1998.