The Supercomputing Challenge is a program for middle, and high schools students to come up with a computational science project and work on it all year long.
The Expo and Awards Ceremony was held Virtually again this year, on April 25th and 26th.
Virtual Kickoff was Oct 9th, 9:00-noon, 12:30-3:00 via the Hopin platform.
See the Kickoff Class Materials/Resources webpage to access links to the class material and videos of the sessions.
See the Dates Page for the dates of the events for the 32nd Annual Supercomputing Challenge.
See the Invitation to Participate.
Teachers, post the flyer to solicit students or edit the Word version of the flyer and add your contact information.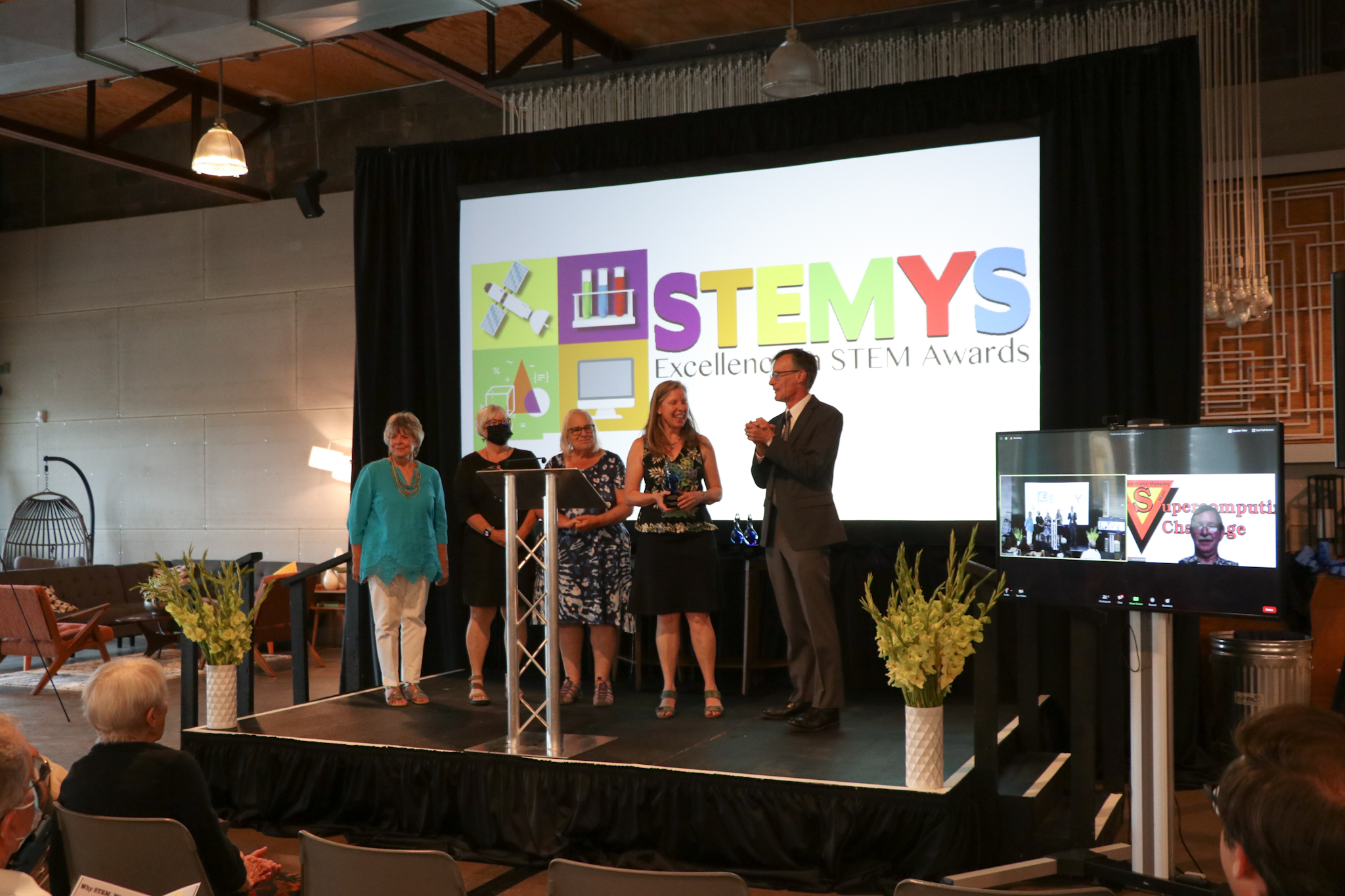 The Supercomputing Challenge received a STEMY award from the Air Force Research Lab for their work in providing STEM resources to New Mexico students and teachers.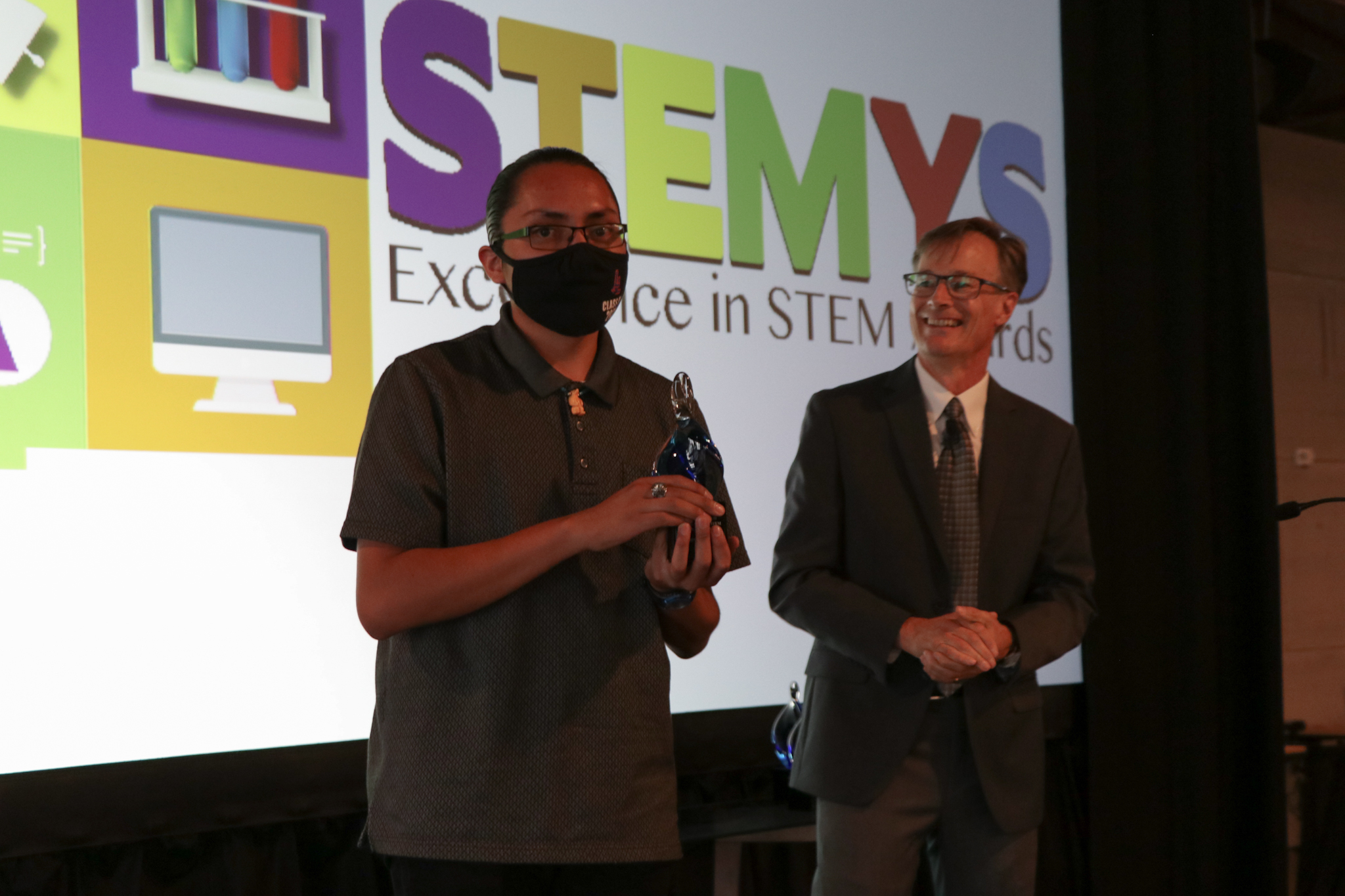 Delsin Jaramillo from Los Lunas high received a STEMY award for his work in the Supercomputing Challenge and other programs.
A quick look at the year:
See all the Interims posted online, from the Interims Reports web page.
See all the Proposals posted online, from the Proposals web page.